Personal testimonials from previous awardees
Andy Tokarek – 2014 awardee

The Goran Montan Scholarship was one of the most intensely informative weeks of my life. My experience in Sweden provided me as much if not more of a global perspective than a full semester of studying international relations. There is no comparison to experiencing a different culture first hand, being able to talk to the people of a country about their vastly different healthcare, educational, and tax systems. Furthermore, it is an irreplaceable thing to learn the perspectives of another country about one's own country.
In my short time in Sweden, I was able to meet (often times for an hour or more at a time) high ranking members of political parties, newspapers, think tanks, and businesses from every aspect of the Swedish political spectrum and culture. There are few political scholarships that provide a truly bi-partisan experience, I can say that the Goran Foundation definitely is one of them.
In my political career, I am fortunate to have worked for members of the U.S Congress, and for domestic campaigns. However, in my time in U.S politics, I have rarely seen members of completely opposing parties band together to provide access to a complete stranger in the name of education.
Rashmeen Kaur – 2015 awardee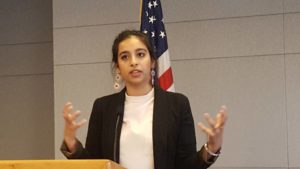 Traveling thousands of miles away from home, Sweden turned out to be a Utopian version of America. India is the only country I had Sweden to compare with and right away I noticed Sweden to be just as modern as America, if not better. Afshin and I came to the country nervous about a language barrier; however, it was outstanding to me that the Swedes have set a high bar for the level of education that everyone has. Whether we encountered the janitors of our hotel or the 1st Deputy Speaker, everyone spoke at least two languages. It seems that the average number of languages that people spoke in Sweden is above 3. […]
This trip was a hands-on understanding of the similarities and differences in Swedish and American government. I honestly left with goose bumps, ambition, and learning way more than I expected to. I tried hard to brainstorm something that can be improved for next year and I honestly came up with nothing.
The experience was outstanding, it was well organized, and there was a great balance of the places we visited. One thing that should definitely not change is that two students go together. It enhanced learning and experience to be able to discuss and reflect with another person. During my last night in Sweden, I had myself asking: "I really want to move here, but what is the catch with this country!?" (Probably the weather during winter.)
Afshin Najafi – 2015 awardee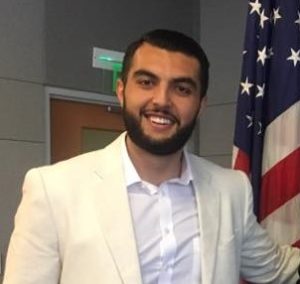 The two things that I appreciated most about this opportunity were that I encountered individuals who hold diverse perspectives on politics, society, and culture, and that the program was not politically heavy. Even as political science majors, I feel that if the program solely entailed political meetings, Rashmeen and I would have been worn out by the end of the trip. The various places, activities, and individuals we encountered kept us engaged, while exciting us to learn more about Sweden. Rashmeen and I had more than ample time prior to the program to adjust to the time difference, and after the visits were over, we had enough time to explore Stockholm for ourselves; this is a testament to how well the program was crafted and executed. […]
During our stay, Rashmeen and I were asked which part of the fellowship needed improvement. I dread this question because I genuinely cannot find any downsides to this trip. The combination of experiencing endless hospitality with strategically timed and placed events continuously sustained a candid interest in Sweden by Rashmeen and I. […]
As a student of political science, I am fortunate to have been afforded this invaluable experience and I look forward to using the knowledge gained from this trip in my future studies.
Natalie Coconubo – 2016 awardee
TBA
Meschelle Noble – 2016 awardee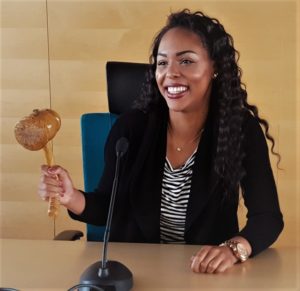 To reiterate, I am forever thankful for the experience that was provided to me by the Göran Montan Scholarship Foundation. This experience cannot compare to any other traveling expedition I have taken in the past because my eyes have been opened to ideas and opportunities that are now available to me. Traveling to Europe has definitely changed my perspective on international relations.
During my time in Sweden I was able to meet various individuals that gave true insight into the everyday life of a Swedish citizen. The contacts and connections of the scholarship coordinator, Leo Bruin, and Göran himself made the meetings and events that much more special. This program was overall a complete success. The schedule of meetings and events happened in perfect synchrony. For the future awardees of this program, I would not recommend changing a single meeting. All of them were meaningful and insightful. […]
Through my reflection of this experience, I am amazed by the influence it has had on my life thus far. Traveling to another country that is accustomed to extraordinary differences than United States has benefited my overall outlook on the world as a whole. As humans, we often forget that our way of life in which we were conditioned at birth is not the only way in which other humans exist. From continent to continent, state to state, city to city, everyone has a unique form of inhabitance. There is no single "right way" or "wrong way" to live. As the world has recently experienced severe, harsh cruelties against mankind, we must not forget that we are all human.
Swapanthi Mandalika – 2017 Awardee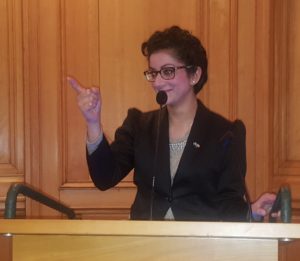 The MILE program was a wonderful opportunity to learn about another system of government, develop my perspective about the foreign political arena, and apply my newly acquired skills to other areas of work. I had the privilege of meeting high profile leaders like Speaker Urban Ahlin, which is an opportunity I never would have had if I visited Sweden as a tourist. The entire program was filled with activities that furthered my interest in social services in Sweden and other European countries…
It was a pleasant surprise to take a stroll on a weekday morning and see fathers with children, who were nine or even ten months old. It was interesting to learn that technological unemployment had barely hit Sweden in any capacity. Also interesting was that college students did not know the concept of unpaid internships. If they performed a service, they would be compensated adequately. These aspects of Swedish life coupled with many more observations I made taught me that the United States is a small part of the world. There is much to see and much to learn.
Since I was a young girl, I have dreamt of visiting Europe. I would not have been able to do so if it was not for this scholarship. Upon visiting Sweden, I have decided to return some day soon with my family so that they will witness the lively, beautiful culture I had the opportunity to experience.
Samantha Pereira – 2017 Awardee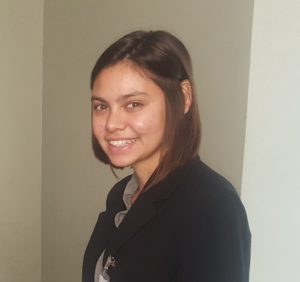 The trip was incredibly informative and I was able to learn a lot about Sweden. Being able to talk about different concepts and ideas that we learn in classes here with people actually in the field, and with different opinions/goals than those in the field in the United States was great. Overall there were many positive experiences that I had during the trip and will remember as I continue studying the subject matter and, hopefully, enter the workforce…
The less academic experiences were also for the most part, really good. Swapanthi and I had a lot of fun exploring Sweden and we were able to do a decent amount in the time that we were given, despite getting used to the time difference. We were even able to navigate by ourselves for the most part, in a city with a different language that we had never been to, without any electronics in just a few days.
Samuel G Royko – 2018 Awardee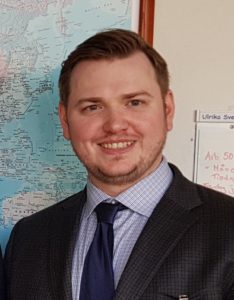 Perhaps one of my favorite excursions outside of Stockholm was our short adventure with Thomas Ardenfors. Thomas was inspirational enough on his own having become a strong advocate for fostering children. However, the experience we had with him was even more inspirational. Thomas is a moderate and the chairman of the Sollentuna City Council for Urban Development. He began our meeting by discussing Swedish city planning. The city has much greater control of where and what the buildings are, which puts an emphasis on planning. If a city is planned well, crime can be reduced, and prosperity can ensue. Thomas discussed some of the changes that had been made to address nearby issues. He took us on a short walk to an area nearby that had experienced some minor crime issues and talked about the buildings that were going into the land there and what impact having greater foot traffic and the right buildings would make. While this was all very interesting to see in practice, it was what he did next that had the greatest impact.
Thomas drove us out to a development he was working on. The location was a park. When we arrived, there was a group of elderly individuals playing games on one side and Thomas' co-workers were meeting with a group of children nearby. Thomas explained to us that this was an area they were going to develop with further housing and green-space, but that the community had been reluctant at first. In particular, the elderly thought they may lose the place where they gathered during the days. Thomas mentioned how his co-workers met with them to explain the changes and to include them in the process. Then he brought us over, so we could hear the discussion with the children.
There we learned that kids would be coming from a neighboring school throughout the day to meet with Thomas' co-workers. They would discuss what they wanted out of the park and how they could improve it. In fact, the children even walked up and down the nearby hill helping to lay out the foundation for a new biking path that would be created at their request. This experience demonstrated the community focus that exists in Sweden and as Thomas says, showed the importance of engaging the youth who will feel a sense of pride in contributing to the creation of this park and may be more interested in civic engagement in the future.
Erin Groble – 2018 Awardee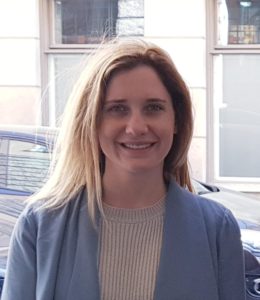 I'd like to start [by]  saying "thank you" to Goran, Beata and Leo for the opportunity to participate in the Montan International Leadership Experience. My most valued experiences as an undergraduate student were the ones where I had an opportunity to participate in study abroad and cultural exchange experiences. I thought that those sort of opportunities were just a memory now, so I was thrilled when Leo called and invited me to participate in MILE. […]
From the beginning, I was excited to have a meeting with the Speaker of Parliament. My friends and family were impressed that the program had access to such high-level politicians, and personally, it was my first opportunity ever to meet with a politician of his stature. Our meeting did not disappoint. From the beginning, it was clear that Urban was looking forward to meeting us – even making a quip that he had canceled a call with the German ambassador in order to be able to have a full hour with us. […]
It is easy for me to say that the experience that most surprised me were the meetings with LO and Jusek. And, upon returning to Chicago and talking about my experience in Sweden, the first thing I would say is "you'll never believe how the unions operate!" Coming from a city where unions have mixed support and aren't always seen in a positive light, it was refreshing to see how effectively unions advocate for Swedish workers and strive toward a fair labor market.
Additionally, these visits helped me better understand how the Swedish labor market operates and underscored the cultural importance of consensus and fairness. For example, I had no idea that there wasn't a minimum wage in Sweden – yet everyone makes a living wage. And, it was helpful to understand real-world scenarios for how a union might advocate for their workers in the event of a layoff, like with Saab or a change over power in government. More than any other visits, talking with representatives and LO and Jusek helped me understand that there are many different ways to manage a labor market other than the way it is done in the US.
Fana R HaileSelassie – 2019 Awardee
Clearly, Sweden is far more progressive than the United States. The difference between these countries approach traces back to Sweden's culture of consensus. In almost every conversation throughout my experience in Stockholm, the country's value for compromise was mentioned.
This culture of consensus helped me to understand how they have managed to balance eight parties in a left-leaning government. Our meeting with Speaker of Parliament, Andreas Norlén, provided historical context for this aspect of Sweden's culture. As Speaker Norlén explained, it was the avoidance of a 1918 revolution that set the tone for Sweden's culture of consensus.
The four-month hung parliament that initially sparked my interest in Sweden is what signaled a shift from the country's liberal political consensus. Through my interactions in Stockholm, I have realized how much of a country's political system is based on its history and how these traditions can change with time
Serena A Hughley – 2019 Awardee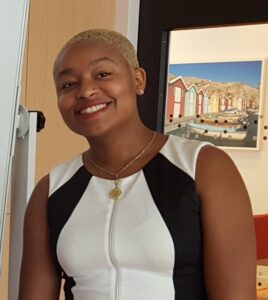 Overall, I imagine that this experience has and will continue to alter my perception of the Nordic countries and the United States. My view of the United States has changed significantly. As I interacted with Swedish political officials as they recounted the changes in Sweden after Trump's election, I realized the power of the U.S as a global power that sets the world stage.
Trump's comfortability with Vladimir Putin has placed European countries, particularly Sweden, in great danger due to their proximity to Russia. I had always considered that the United States' power and imperialism made U.S policy changes a problem for the Global South. I had never considered the ripple effect of U.S policies in Europe.
I also had a monolithic and stereotypical view of the Nordic Models: Sweden, Denmark, Finland, and Norway. This experience allowed me to both affirm and deny some of the preconceived notions I had acquired. I also had the ability to understand the impossibility of utopia; The precise problem with utopias is that they never truly exist.